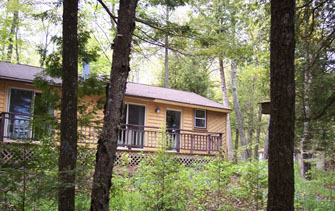 Door County Rental Cabin-
"Shadows of Seagulls"

This is our charming, clean, bright Scandinavian motif cabin with a magnificent view of the Lake Michigan sunrise.
It simply couldn't be more inviting. This beautiful cabin is a simple place to relax and regain your peace of mind. Shadows of Seagulls is clean, simple, and complete. Featured are natural wood floors and 100 feet of the Lake Michigan shoreline, for wading, strolling, exploring, or just getting lost in the sights and sounds of the lakeshore.
6102 Lakeshore Rd. Jacksonport, Wisconsin
Vacation Your Way
2 Bedroom, 1 Bath (shower only)
1 Queen, 2 Twin Beds
Shoreline walk
Decorative Fireplace
Ceiling Fans
Steps to the Lakeshore
Lakeshore Fire Pit
Sunrise Water View
Bicycle Storage(lockable)
Outdoor furniture
Microwave and yes, lots of other kitchen stuff
Plenty to Do in Door County
The State Parks have wonderful programs/nature tours(you can call or drive over for their schedule). White Fish Dunes State Park tops them all with the sugar sand beach and great trails. Cave Point County Park(no sticker required )is a short distance south. We're minutes away from the "active" side of the peninsula where you can take in the Starlight (outdoor) Theater, Peninsula Players, music at Birch Creek Music Performance Center, or others. On our "refreshingly quiet" side in nearby Jacksonport there are the Square Rigger or the Old Town Bakery for an excellent breakfast, Mike's Port Pub for a great burger or Friday Fish Fry, and Island Fever- fun restaurant.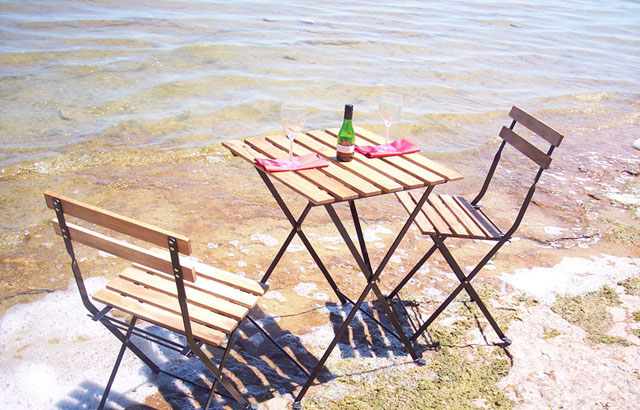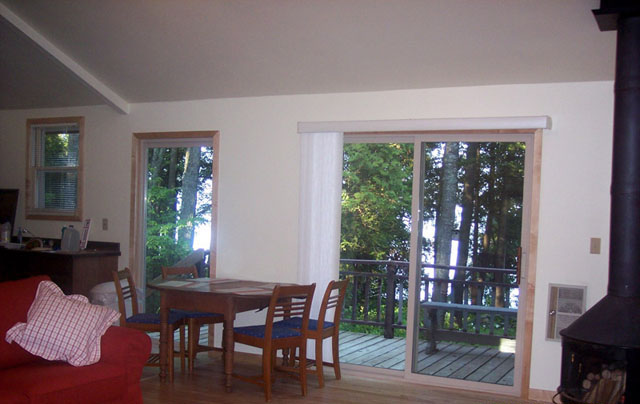 Summer Cabin Rental Rates
Rates are for 2 People. Add $125 for 3rd & $125 4th People.
1 Week $1200
6 Nights $1100
5 Nights $1000
4 Nights $900
3 Nights $800
2 nights $600
$170 each night over 7
$100 Discount for Returning Guests
Free Wi-Fi
Housekeeping Plan Lodging

"Shadows of Seagulls" is Housekeeping Plan lodging, so:
Please bring your own Sheets, Pillows, Blankets, Towels and Dishcloths.
Please clean the cabin as you leave. There are ample cleaning supplies

We require that you respect some basic guidelines:
No Smoking
No Pets
Please use discretion on how much wood you use.